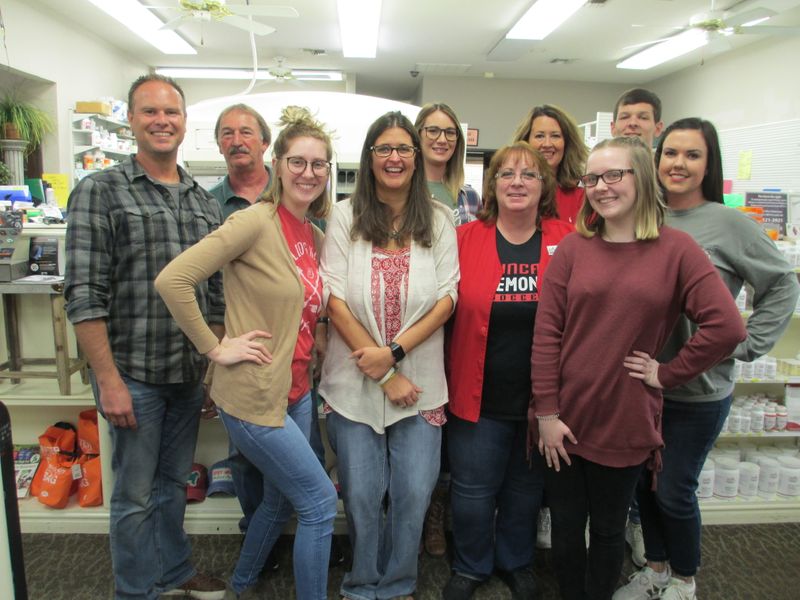 Our Business
Baker Express Pharmacy has been serving the Duncan community and surrounding areas since 1998. We are a traditional pharmacy that fills prescriptions while you wait.
We specialize in many areas such as custom compounded medicines, veterinary medication compounding, commercial medication, over-the-counter needs, and reliable home delivery. We offer state-of-the-art technology to our patients to better achieve the healthcare needs of everyone we serve. We strive to serve our patients with the highest professional and ethical standards.
Our staff includes, Chad Scott, D.Ph./Pharmacist-In-Charge, Holly Ottinger, D.Ph., Certified Pharmacy Technicians, Pharmacy Clerks and Max, our Parata robotic automated filling machine.
Come by today and see how our knowledgeable pharmacy staff can better serve all of your pharmaceutical needs!
Our Pharmacist-in-Charge:
Chad Scott, D.Ph., is a 2000 graduate of the University of Oklahoma College of Pharmacy. He has been the Pharmacist-In-Charge of Baker Express Pharmacy since February 2007.
Chad is certified in many specialized areas to provide our patients with the most comprehensive care and service.
Certifications include:
Comprehensive Compounding Certification
Adult Immunization Certificare Program
Arthritis Care
Diabetes Care
Cardiovascular Care
Osteoporosis Care
Pharmacist Care Skills
Pharmacist Care Diplomate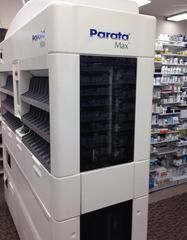 Whatever your healthcare needs are, Chad is here to serve you with the most current information and technology.
Our Robotic Parata is an automated filling process that allows our customers to receive their medication in a very prompt and accurate manner.